The loaner car program is designed for people who need a vehicle while theirs is in our shop being repaired.  While our vehicles are not brand new (2010), they are all good cars in excellent mechanical shape.  They all are automatic with A/C.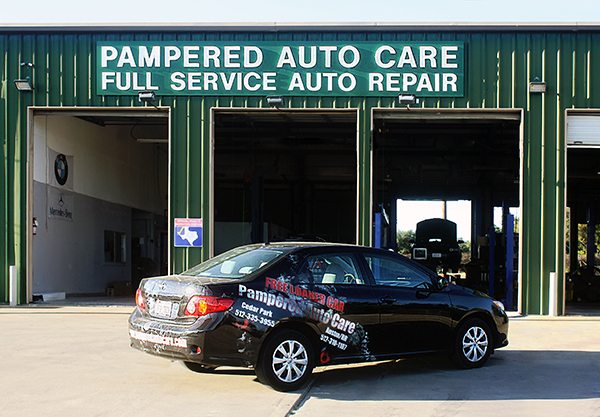 Frequently asked questions in regards to the loaner car program:
Do I have to pay anything if I use a loaner car?
No.  All we ask is that you replace the gas that you use.
Are there any restrictions?
We ask that there be no pets in the vehicle and no smoking.
What do I need to be able to use the loaner vehicle?
We will need your driver's license and proof of insurance.
Will I have to sign anything?
Yes.  You will have to initial the no pets and no smoking statement; you will have to sign on who will be driving the vehicle; and sign that you acknowledge that you are responsible for the vehicle.
What if I have insurance that would pay for the vehicle?
We will charge the insurance company what we can.  For example if you have a policy that covers $20.00 a day, we will charge them for that amount but you will not have to pay any extra.  The bottom line is that you will not be charge for anything other than your gas.
What happens if I have an accident while I have the loaner car?
Having a loaner vehicle in your possession is basically a substitute for your vehicle thus your insurance carries you while driving the loaner. Basically your insurance kick in first after that our insurance take over. (This applies to most insurance companies)
What types of vehicles do you have?
Toyota corollas 2010 automatic.